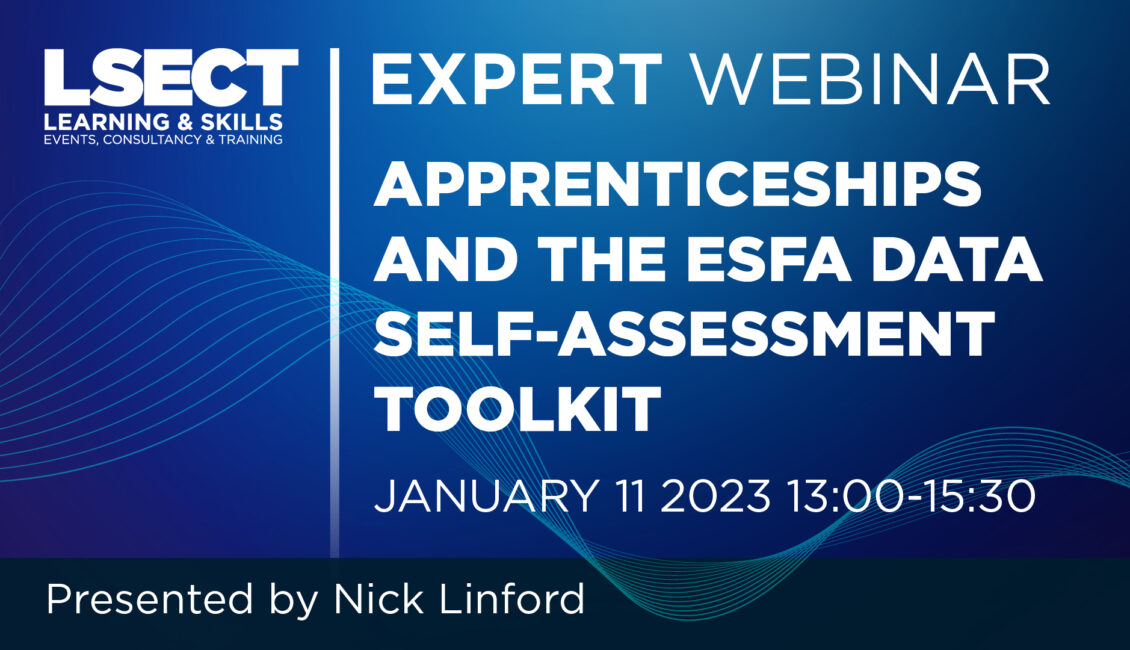 Join Nick Linford and ILR auditor Karl Bentley from RSM for this technical and in depth practical online workshop on the use of the Data Self-Assessment Toolkit (DSAT). Ensure you protect your apprenticeship revenue and reputation.
Attendees will receive the recording and materials.
NOTE: This event is aimed at MIS and funding staff responsible for preparing for apprenticeship funding audit.
–
These 2.5hr technical commercial 'expert' webinars cost £150 + VAT (£95 + VAT for Gold Members) per registration, which will include the materials and recording.