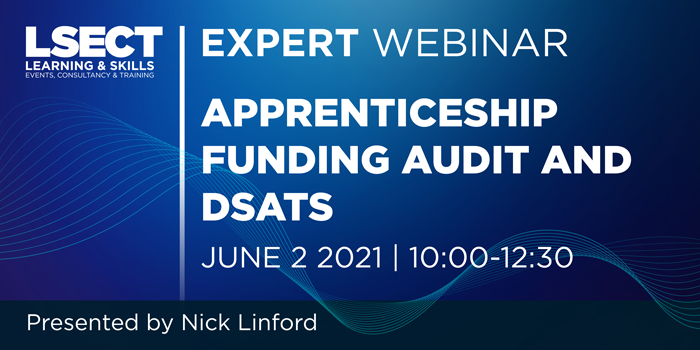 Join Nick Linford and ILR auditor Karl Bentley from RSM for this technical and in depth practical online workshop to prepare for ESFA financial assurance visits. Ensure you protect your apprenticeship revenue and reputation.
Attendees will receive the recording and materials.
**This popular training session has been updated to take account of the new ESFA audit working papers for 2020/21.**
We will also cover the new PDSAT reports and the check list document along with new additional questions built into the process which focus on the COVID-19 flexibilities.
NOTE: This event is aimed at MIS and funding staff responsible for preparing for apprenticeship funding audit.