Guidance for
College Governors
A new service from Lsect curated for college governors and directors.
New service
Curated by Lsect, delivered by Nick Linford
Bitesize episodes
Short and in-depth explainers for college governors & directors
Online learning
Access all sessions in your own time, plus live Q&A clinic
Ready for launch
Series one will launch in March
Guidance for College Governors (CGC) is being developed to support governors in their key role against a complex backdrop of ever-changing college FE policy, funding and data requirements.
Over a series of bitesize episodes, presented by FE funding expert and Lsect founder Nick Linford, we will cover FE policy, funding and performance in FE colleges.
Each episode will be about 15-30mins long, subscribers to series one will be invited to join Nick for a live Q&A clinic.
Series One will be published in March.  As a taster of more training materials to come, we make available to view our first 'in conversation' episode with the Education Secretary.
Register today to be kept informed about the launch of Series One and the CGC service. Once you've registered you'll be sent a link to view the first 'in conversation' episode.
View our first episode, Nick Linford in conversation with the Education Secretary.
As the college sector enters another round of Whitehall devised FE funding, accountability and intervention reform, the role of the college corporation and their governors has never been more important. In this exclusive interview with the Secretary of State for Education, Nadhim Zahawi, Nick Linford asks what the skills white paper and subsequent legislation will mean for college governors. And if you are a college governor, do you know your 'performance dashboard' from your 'accountability agreement'? Are you clear on how a Local Skills Improvement Plan relates to a beefed-up college intervention regime? Will college corporations have more, or less, autonomy?
These topical questions and more are covered in this 30-minute session, free to view.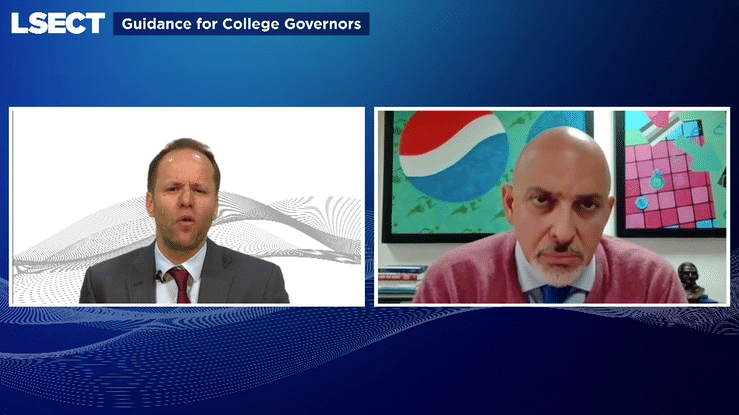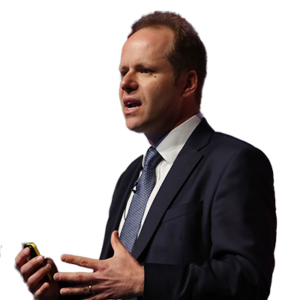 Former college director, Trustee and author of FE funding and performance guides
Nick Linford has published several books and delivered hundreds of popular sessions to senior leaders in the college sector about FE policy, funding, and data. He is also founding editor for Lsect's weekly newspapers: FE Week and Schools Week and a Trustee at the London South East Academies Trust . Prior to setting-up Lsect in 2010, Nick established an education think-tank at the publishers Pearson, and before that was for seven years director of planning and performance at Lewisham College, during which time they achieved an Ofsted grade one.