Become a Gold Member
NOTE: Gold membership now includes a copy of Nick's AEB funding calculator
A Gold Membership to Lsect is the ultimate way to ensure that you are always fully briefed and ahead of the game. Membership provides a comprehensive set of benefits ranging from Lsect event discounts (£50 minimum) to a subscription to FE Week.
Only Lsect Gold Members have access to all of the materials and resources that we produce. Gold Members, upon registration, automatically have access to the Gold Member resources section of the website. This section hosts an archive of resources authored and produced by Nick Linford.
Gold Members also receive access to a free monthly webinar clinic with Nick Linford. These webianr clinics are a great way of receiving the latest updates from  Nick and to also have your questions answered.
Membership also includes an annual subscription to FE Week , the only newspaper dedicated to the further education and skills sector. Members' weekly edition of the newspaper also contains a sweet treat.
Summary of Gold Membership benefits:
> Subscription to the print and digital edition of FE Week
> £50 off Nick's funding workshops
> Access to the slides from all of Nick's workshops
> A copy of the AEB funding calculator and original non-levy tender calculator
> Monthly funding clinic webinars from Septmeber 2017 (dates to be announced)
> Exclusive super reduced ticket price to the Annual Apprenticeship Conference in March 2019.
Gold membership costs = £345+ VAT per annum
To subscribe online using a debit or credit card click here
To subscribe using email and to pay on Invoice please email – subscriptions@feweek.co.uk
To subscribe over the phone and to pay on invoice please call 020 81234 778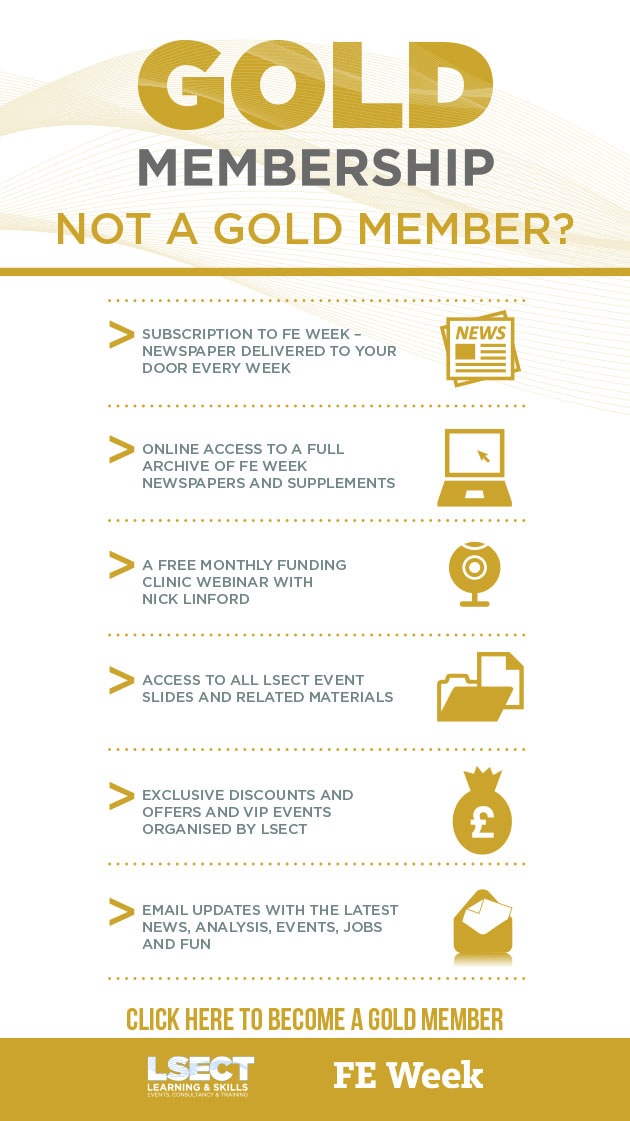 TRAINING AND EVENTS
All have places available unless stated
Essential update – apprenticeship funding and rules for 2019/20

23 September 2019

10:00 - 15:30

in London

Essential update – apprenticeship funding and rules for 2019/20

16 October 2019

10:00 - 15:30

in Manchester

AEB funding rules, rates, performance and profiling 2019/20

6 November 2019

10:00 - 15:30

in York